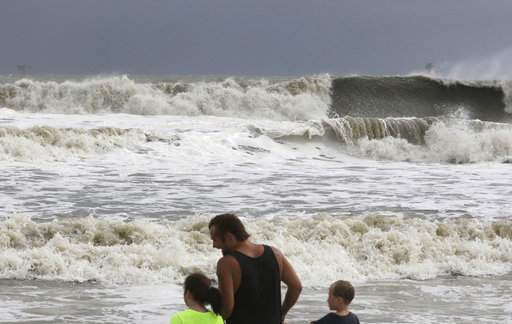 (AP Photo/Dan Anderson). Laura Cunningham, 10,left, Hunter Shows, center, and Brandon Perry, 10, right, watch the waves crash from Tropical Storm Gordon on Tuesday, Sept. 4, 2018 in Dauphin Island, Ala.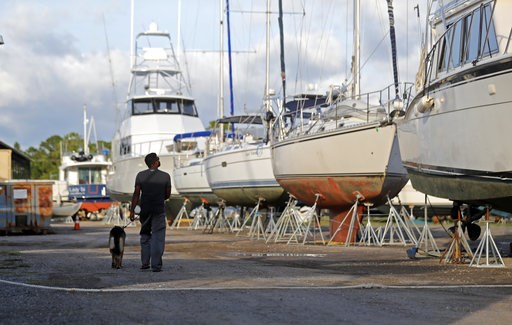 (AP Photo/Gerald Herbert). Manuel Arias walks with a guard dog, Toto, past boats that were dry-docked inland in preparation for Tropical Storm Gordon, expected to make landfall as a hurricane later in the evening, in Pass Christian, Miss., Tuesday, Sep...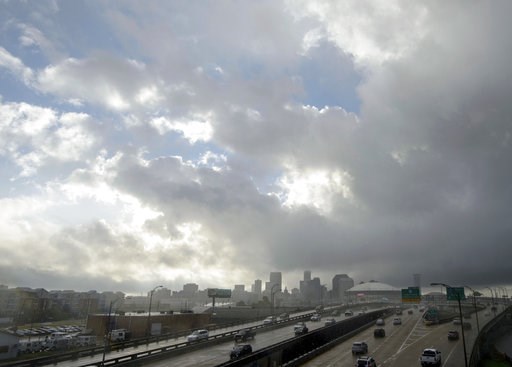 (Matthew Hinton /The Advocate via AP). Sheets of rain and heavy clouds move into the city ahead of the landfall of Tropical Storm Gordon in New Orleans, La. Tuesday, Sept. 4, 2018.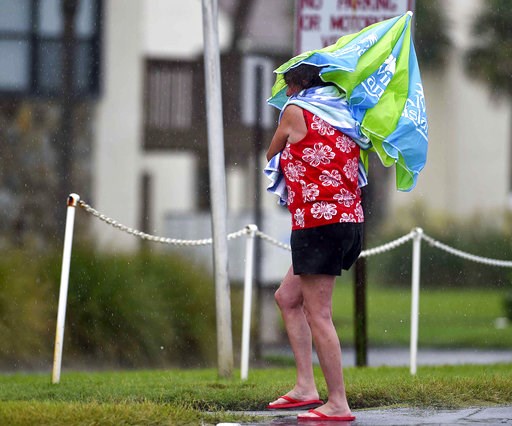 (Devon Ravine/Northwest Florida Daily News via AP). A woman uses a beach umbrella to stay dry as she crosses Scenic Highway 98 in Miramar Beach, Fla., Tuesday Sept. 4, 2018, as Tropical Storm Gordon makes its way past the Florida Panhandle.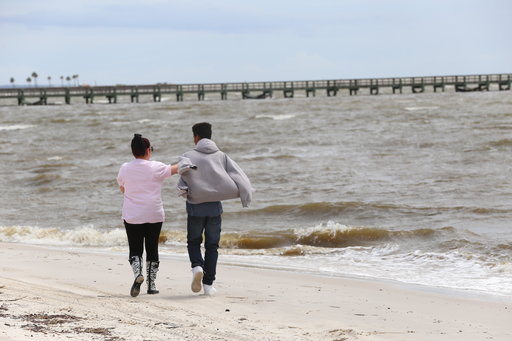 (John Fitzhugh/The Sun Herald via AP). Krystal Flanagan, left, of Biloxi, Miss., and her son, Desmond Dentley, walk on the beach in Biloxi on Tuesday, Sept. 4, 2018, as Tropical Storm Gordon heads toward the Mississippi coast. The storm could strengthe...